Nordic Construction & Design is committed to building projects of superior quality & value using the innovation of skilled people and competent subcontractors to exceed customer expectations with integrity and safety.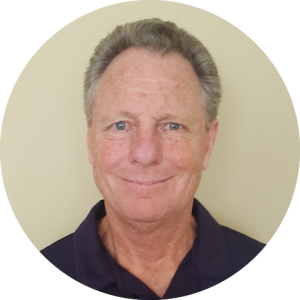 Tom Moore, President of Nordic Construction & Design, has been involved in the construction and management of residential and commercial/Government projects throughout San Diego and Imperial Counties for over 30 years. His business experience spans engineering, manufacturing, sales, operations, and finance, while his primary focus has been project management.
The company's growth and success can be directly attributed to his expertise, industry knowledge and integrity. With careful consideration and selection of projects, Tom has been able to provide the highest level of service and support. He serves as a liaison and guide to the customer throughout the entire building process and personally oversees the on-site construction. One key factor he credits to his success is the close relationship he maintains with his subcontractors. Tom always strives to use highly qualified craftsman who share his ideas of quality, safety, and value.
Nordic Construction & Design is dedicated to ensuring a seamless building process, including client consultation, design, project estimation, quality control, scheduling of trade contractors, acquisition of materials and safety compliance. Tom holds a Bachelor's Degree in Business Administration and a license as a General Building (B), General Engineering (A) Contractor, and Real Estate Broker in the State of California.
As part of doing business with us, Nordic Construction & Design offers a wealth of advice up front. We make sure that you understand the process.
Timing can be everything. Having work done to your home is a hassle. We manage your project, thereby assuring schedules and commitments have the highest priority.
You want to add value to your home investment. Rarely is money no object. Rather, affording the highest quality within the constraints of a budget is a common challenge. At Nordic, you will have options presented to you that fit your individual needs, preferences, and finances.
Our solutions will vary with your situation. Maybe you plan to stay in your house for several years, and therefore, durability and longevity are important considerations. Or instead, you are planning to sell in the near future, and your improvement needs to suffice for the short term.
Protecting you as our client is mandatory. We verify that people we assign to work on your property are covered by appropriate licenses, insurance, and worker's compensation. In addition, we provide our own licensing and insurance for your protection.
Homeowners often don't realize that when they pay for work and the contractor doesn't pay his subcontractors or suppliers directly, the homeowner is ultimately liable and therefore can pay more than once for completed or non-completed work. We make sure that workers and material suppliers are paid promptly with the proceeds from your project. This protects you from potential property liens and legal problems. In some cases, we utilize a managed trust account.
Nordic Construction & Design is accountable to our customers. All of our work is backed with a labor and materials guarantee. We are centrally located in San Diego County. We can also be reached after hours through voicemail or cell phone. We will be here when you need us.