We have had the privilege working with first time buyers, growing families, military transferees, investors, land speculators, downsizing empty-nesters, retirees, out of state trustees, and seniors transitioning into retirement/care facilities. Our transactions have included single family homes, condos, mobile homes, and raw land as well as commercial property; from Escondido to Chula Vista, Oceanside to East County.
We take great care to understand your needs and move at your pace.  Witnessing clients who realize their dreams and achieve their goals is our greatest blessing. The decision to buy or sell a home is perhaps the largest financial transaction made in one's lifetime.  Who to trust in that relationship should be significant. We hope you will consider us.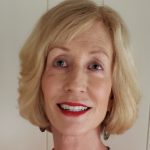 Annette
Obtained her agent's license in 2005 after renovating and selling their first "flip". Her knowledge of construction & design, coupled with many years of marketing and customer service management offers clients a highly consultative and personal approach. She values the relationship with her clients as much as the transaction itself. Ethics and integrity guide every discussion and decision. Annette is also certified as a Real Estate Specialist for Seniors (SRES).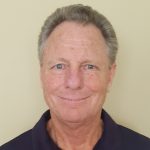 Tom
Has held a Real Estate Broker's license for 35 years. Early on, he developed land, built commercial buildings, and negotiated leases for business space. His love of building led to becoming a General Contractor in 1992 (see Nordic Construction & Design). He partners with Annette as her broker in Real Estate transactions bringing many years of knowledge and experience.
Home Maintenance
House Cleaning
Window Washing
Painting
Pool Service
Home Inspection
Home Warranty
Termite Inspection
Downsizing/Relocation
Organization/Clutter Specialist

Document Shredding

Estate Sales/Consignment

Donation Pick Up

Junk Removal
Professional Services

Trust & Estate Attorney

CPA

Elder Care Directory
I was a first time home buyer with more anxiety and questions than I can count and Nordic Properties took care of every concern I had, supported me through the whole process (and then some!) and made my home buying experience enjoyable. Tom and Annette are thorough, thoughtful, and you can definitely tell, experts in their fields. I would highly recommend them for anyone wanting quality support with a keen attention to detail. Even after my closing they are still following up on things. Thank you!
As first time home-buyers, we needed a lot of hand holding. Tom and Annette worked very hard to get to know us, what we needed as a family, and provide guidance on the home buying process. They were extremely helpful in meeting our needs and exceeding our expectations. We will definitely use them again for our future buying & selling needs.
I had wanted to buy a home for a long time, but I was hesitant to begin the process out of fear of the unknown. Though the whole process I felt supported, informed and INVOLVED. You were very thorough and could sense when I was uneasy or unsure and would provide me with all the details I needed to make my own informed decision. I have never felt so fulfilled, and I thank you a million times for helping me accomplish this huge life goal. Not only do I highly recommend Nordic Properties but I have already recommended them to one of my closest friends. I can't think of anyone better to show them the ropes!
Thank you so much for making our house dream a reality. Every time I'm home, I'm just so excited and amazed to know it's ours. It wasn't an easy process, but please know that we are truly grateful for everything you did to make it happen! Thank you for your hard work and taking such good care of us.
We couldn't have been happier. The buying process was wonderful. Tom and Annette really listen to what you're looking for and strive to find homes that meet your needs. They were patient with us and answered all our questions from start to finish. They have tons of experience, are hardworking, plus, just overall wonderful people to work with. We would highly recommend them to anyone.
Thank you so much for helping me through the process of buying my first home. It was a real pleasure working with both of you. You held my hand through finding the property, qualifying and inspections. You made it really easy to understand the process and deal with all the confusing paperwork. I greatly appreciated your help and I love my new home.